SPOTLIGHT ON: Edward Yang's The Terrorizers ~ KONG BU FEN ZI 恐怖分子 (1986)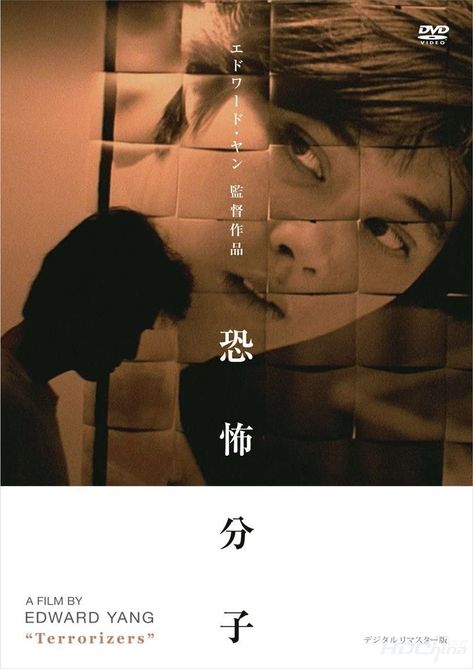 Welcome to the new series on FairlyCurrent.uk, SPOTLIGHT, where we explore major events in the Chinese-language speaking world through art! In this first installment, we will be looking at a piece of 1980s New Taiwanese Cinema: Edward Yang's The Terrorisers, in madarin: kong bu fen zi (恐怖分子).
Yang was one of the leading directors in the Taiwanese New Wave cinematic movement. Post the death of Nationalist leader Chaing Kai-Shek in 1975, Taiwan witnessed the dissolution of martial law that had been in place since 1949 and a gradual liberalisation and democratisation. This, however, led to an increasing disillusionment among the Taiwanese urban youth, in a future which looked increasingly materialistic and technology-focused. Yang captured these fears regarding modernisation and weaved them into a poetic and fragmented narrative, set in the capital of Taipei in which characters are linked purely through accident and chance, and the line between fiction and reality is blurred.
The opening scene depicts a young photographer awakening to a shoot-out in the street below him, quietly picking up his camera and hastily leaving with boots unlaced; here he captures a photograph of a young woman escaping from a rooftop. However it is not the shoot-out that holds significance for Yang, it is the photograph, which is to become central to the film's theme of random, disconnected acts and spaces, deterministically linked. Later on, when the photographer rents out a flat which turns out to be originally inhabited by the young woman, she returns to find her portrait on the wall made up of small fragments, fluttering eerily in the breeze.
This theme is explored through the director's use of space: public spaces are almost never documented, only fixed, inside spaces, displaying the character's inner worlds as they are separated and isolated from each other. Yang emphasised the pressures that modernisation has on human relationships, as accidental meetings are accelerated by hyper-globalisation and hyper-connection through technology.
This is explored through the young woman arbitrarily flicking through a phone book out of boredom, in order to prank call about an affair. On the other end of the line, a writer suffering from writer's block uses this lie as an excuse to leave her doctor husband and have a real affair as well as as material to finish her novel, which her husband had previously trivialised as "just words on paper" as opposed to his own job which dealt with life and death. Later, a bloody dream in which the husband murders the wife's new partner is actualised in his own, very real suicide. Yang inverts and blurs the lines between truth and dishonesty, dreams and fiction and reality.
This dreamy, fragmented version of reality is shown through shades of white and red: white shirts, cloudy skies, fluttering white curtains juxtapose the artificial red lighting of photography darkrooms, bathrooms and bars, the behind-closed-doors settings in which much of the action takes place. Yang does not provide a solution, the violent shoot-out at the beginning and suicide at the end do little to tie together the plot, left loose as the photographer's bootlaces as he first goes out to capture the action. For Yang, these violent events are just another daily occurrence in a rapidly modernising urban space, held with equal importance to the dissolution of a marriage, or an artist's vain search for fulfilment in the perpetual shadow of the military draft.
Yang famously said that "under authoritarian rule, you can go underground with a feeling of purpose. But now everything looks fair, yet there's no real participation in the system." The Terrorisers' unresolved tension epitomises this feeling of futility in a beautiful, poetic and tragic depiction of reality. If ever there were a film to give us some perspective in this new pandemic era, it is this. Our hyper-connectivity through technology is doing little to mitigate the collective grief and anxiety we feel at the state of the world and the increased lack of human touch. If ever there was a reminder that the post-pandemic emphasis needs to be on real human connection, not necessarily technological development for the sake of pure progress, it is this.

For a tiny window into 1980s Taipei, dreamy white aesthetics and a small intro to Yang's postmodern cinema, you can find The Terrorisers on mubi.