ABOUT US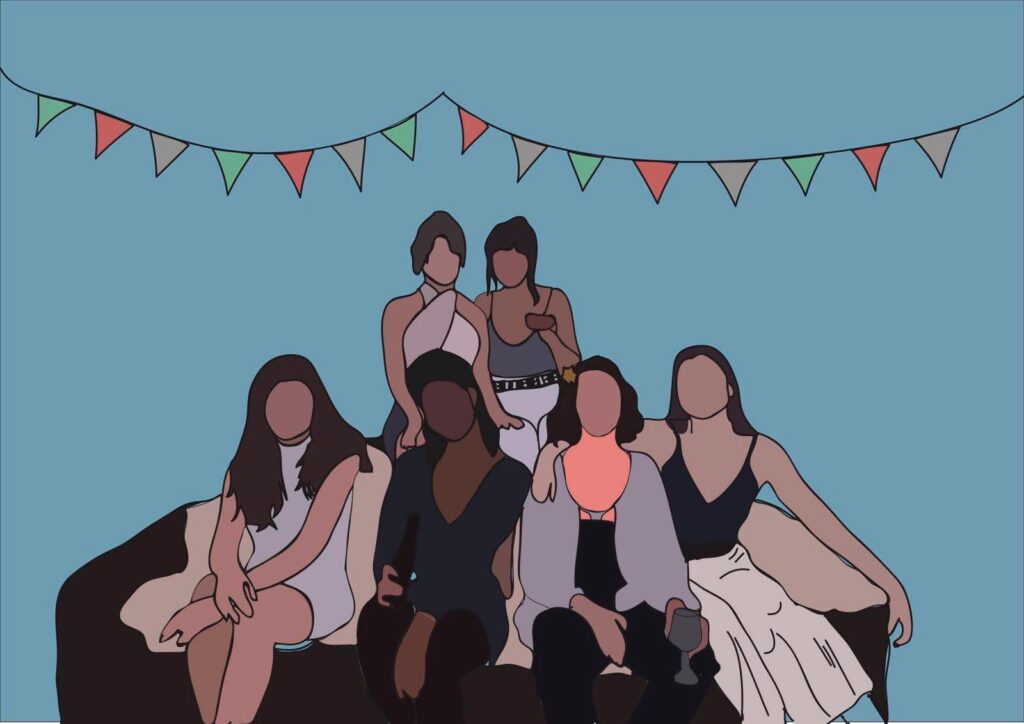 Six bilingual wannabes bring to you their fresh and deeply nuanced perspective on all the things you really didn't need to know.
MEET YOUR WRITERS…
Possessing an artist's eye for detail, Briá is the real reason our blog is so aesthetic. As both creative consultant and designated lockdown hair dresser, it is best to stay in her good books: slip out of line and she might 'accidentaly' give you a mullet. Other weapons up her fashionable sleeve include wicked meme making and swearing in impeccable French and Italian.
As our resident fashion icon, Vale is not afraid to tell you that your outfit needs some extra sabor, and coming from someone this stylish, you know you must obey. Equipped with immeasurable levels of sass and a poetic approach to even the most mundane, she will have us all worshipping at her fabulously dressed feet.
Sofi, a born and bred East Londoner, spends her lockdown days becoming the next greatest self-taught guitar hero. Ask her nicely and she may well treat you to her infamous rendition of Jingle Cats. Get on her bad side and she will most certainly introduce you to the underside of her iconic blue kickers.
Just like the spelling of her name, Dennise is the gift that keeps on giving. A naturally talented storyteller, her fount of hilarious stock characters and her razor-sharp wit will keep readers on their toes. Whether she is brewing a cafecito or expounding on the ancient ritual of 'Brie Tuesday', Dennise makes sure everyone is always having a good time.
Sophie has that intense discipline normally reserved for child proteges and military cadets. She is not scared of a challenge. If she gets a profiterole craving, you'll see her whipping up choux pastry sooner than you'll catch her doing up Tesco. No short-cuts, no nonsense. Armed with her French horn, culinary expertise, Chinese language skills, and devastatingly good ear for impersonations, you need not mess.
If Ayelen was a record, she's certainly be on everyone's Desert Island Discs. Adventurous and a true conversationalist, she's capable of single-handedly saving the world. Luckily, she comes with a B-side bonus track, and just wait till you hear it!