Inside Kelsall's Freshest Microbakery: THE DOUGH STUDIOS
When the pandemic hit, if you didn't cultivate a sourdough starter, you were in the minority. Even the FairlyCurrent gals ourselves got busy with #adoughaday, really testing Bria's gluten intolerance. But that was another time, another era, when watching the couple across the street's wild gymnastics through the apartment window was the highlight of our gluten-hazed days. Now, we're slowly gaining momentum towards *relative* freedom, and images of salsa evenings & Valentina's pizza parties fill my end-of-lockdown fever dreams. BUT, coming out of lockdown has a catch: what will happen to all of our sourdough babies? I fear mass neglect; with fewer and fewer little hope-filled bubbles until the grey sludge in a mason jar at the back of the fridge no longer remembers its glory days becoming crusty, chewy loaf after loaf (RIP Nelly).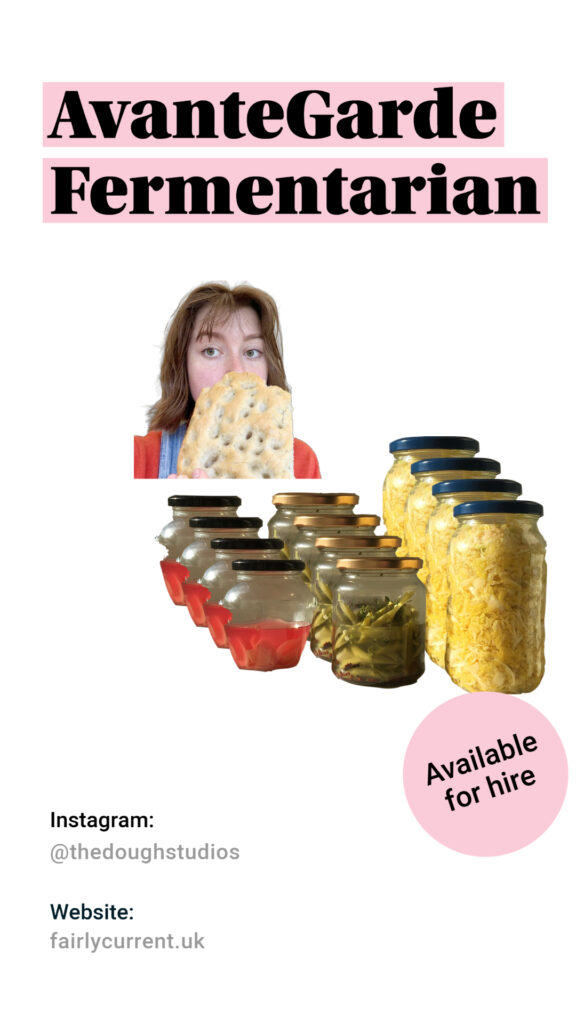 However, for one individual, who goes by S (they have asked for their identity to remain private), this couldn't be further from the truth. Having been going slightly insane living in the "middle of absolutely fucking nowhere" for this latest lockdown, they decided that they would take their quarantine baking to the next level. Forget applying for bake off, S decided to open their very own micro-bakery in the heart of Cheshire, which goes by, The Dough Studios. I managed to sneak in an exclusive interview, featuring never heard before recipes, unconventional techniques and frankly questionable ideals.
"I like to define myself as an avant-garde fermentarian specialising in gluten strand development", S explained, in an accent that could only be described as posh-northern, whilst showing me around their kitchen, sorry, Studio. A layer of flour coated every surface; the sign of a true artist at work. Reaching into a cupboard, S pulled down a 7kg tub of Za'atar. "The cheddar, za'atar and peach blossom loaf is my most popular," they said, "I harvest the peach blossoms myself at dawn, so they keep their sweet fragrance. Otherwise they're unusable." I wanted to find out the origins of this creative genius.
"Yeah, I sometimes get my recipes from abandoned Feast magazines I find on country walks. You can find them all over Cheshire, although I'm really not sure why. Also, I read a lot of Niezsche. And sometimes I hear weird music coming from the breadbin, sounds almost, witchy?" Despite them admitting that this is their biggest inspiration, I decided not to question it further.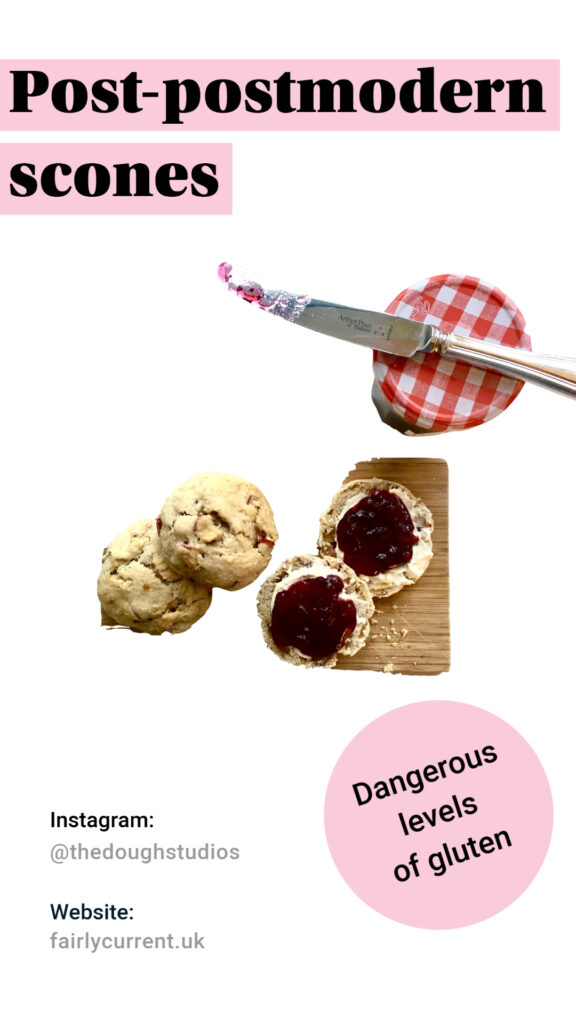 Its dusk, and birdsong drifts across the lilac skies as we decide to take a stroll in the fields behind the studio. "It's just nice to feel like I have a purpose, you know?" They said, looking at me earnestly. "Like, the world has gone to shit, but I can sleep easy knowing I've done my bit to get the 1% their organic rose petal jam and Seville orange zest breakfast loaf." They went on, "and everything I use is organic, not to mention local, except for the Seville oranges of course. I grow the wheat here myself, and my neighbour grinds it into flour in his garage with an old butcher's grinder he found, which I find actually adds to the funky, earthy fermented flavour. I just love the sense of community you get in the countryside, you know?" When I later found said neighbour, he unfortunately declined to comment.
S has also found their micro-bakery to be an incredible outlet for their creative flow. "It's just the perfect platform to experiment with new flavours and techniques, because I find if it's pretentious enough then people will buy it, even if it doesn't taste that good." Is this sociopathic manipulation, or have they hacked capitalism? Either way, S has become incredibly successful in just a few months, amassing 340k followers on social media. They said that surprisingly, their second largest customer base after the wine mums of Cheshire, are Dubai-based so-called 'influencers'. "The influencers there are doing such important work, I'm just happy I can support them. And like I said, even if the loaves are a little stale after their stint in an air-craft hangar, if you sell it as the secondary fermentation stage people go mad for it."
Thankfully, time was up for our interview, but if you're by any chance hungry for an organic seaweed, goji berry and cactus syrup loaf, fresh out of Kelsall's finest micro-bakery, you can check out The Dough Studios here.